Chimney Animal Removal Destin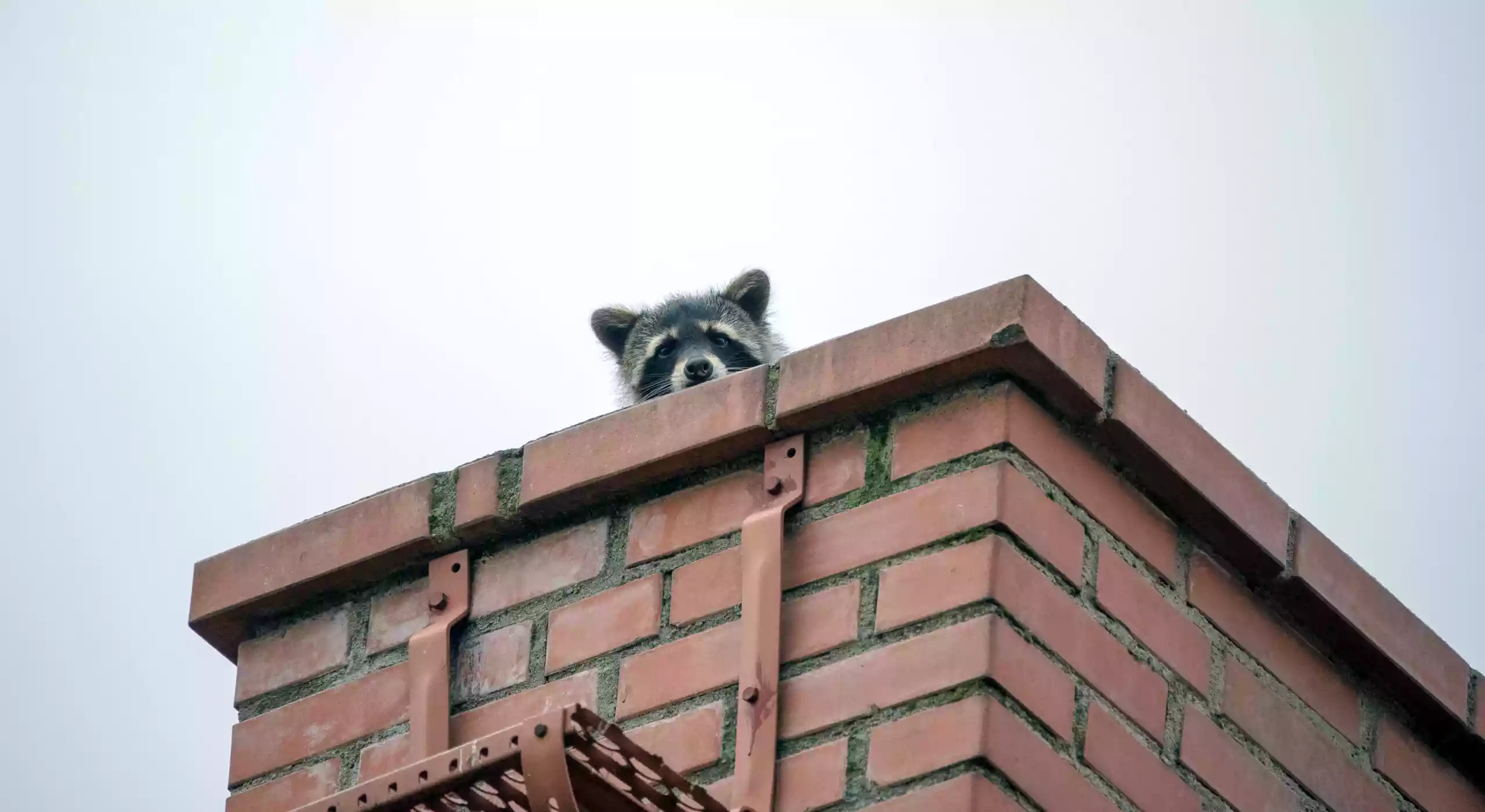 Hours
Mon-Fri: 6:30am-6:00pm
Sat: 8:00am-5:00pm
Sun: Closed
Many people find themselves with a surprise housemate when an animal gets into their chimney. Animals Out Chimney Sweep & Animal Removal is on call and ready to make sure that you and the animal are safe when we perform our specialized humane animal removal services. Once you involve us you will be able to go back to your regular routine without the anxiousness of having an unknown critter in your chimney.
Animals Out Is The Chimney Sweep of Destin
You call a plumber when you have plumbing issues. You call an electrician when you need electrical work done. And when you have animal issues? Call Animals Out Chimney Animal Removal Destin so we can handle it and keep your house safe! We offer the best prices in town, guaranteed!
We remove all kinds of creatures from your chimney, from bats, birds, squirrels, raccoons, rats, and snakes, to even opossums, we have you covered. Some of these animals are dangerous and could attack you if you tried to remove them yourself. Additionally, attempting to burn out animals can cause a dreadful smell which may attract even more critters. Leave it to our professionals!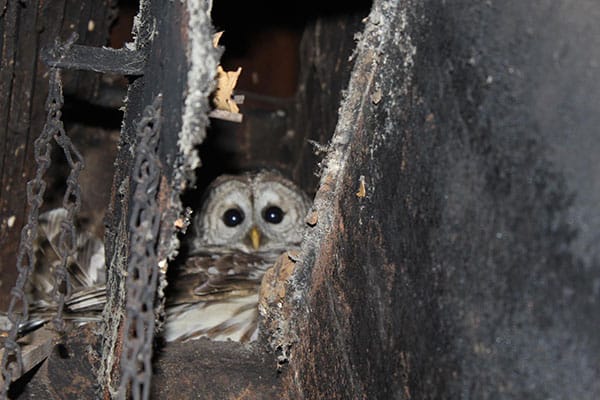 Animal Removal Aftercare
One of the reasons animals take shelter within chimneys is because chimneys provide safety during turbulent weather. Consequently, these animals can bring debris into your chimney, damage the inside of your chimney, and even bring other creatures inside your chimney. In addition to animal removal, we also install chimney caps.
Lock top dampers are the most common for your chimney animal needs. They are inserted at the top of your chimney to prevent animals from entering your chimney. Additionally, we check the flue to make sure the animal did not cause a hole in it. As well, we also check to ensure the animal did not create a blockage that could increase the risk of a house fire. Furthermore, a lock top damper can save you money, prevent damage to your home, and protect your health.
Don't Settle For Less
Follow Our 3-step Process To See Results
Call Us
Start our process with a phone call to one of our amazing and highly trained customer service representatives!
We Come To You
After placing a call and scheduling an appointment, we'll give you a courtesy call 30 minutes before we arrive.
Host Parties Again
You'll never be ashamed to host a party again, after our services your neighbors will be begging to come over to see your fireplace!
Unfortunately, your home makes an enticing place for animals looking to escape the elements, such as heavy rain, or trying to hide from predators. In the winter, when the temperatures drop, your home provides a place to get warm. Your chimney is an open access point where animals can get in. They might make themselves at home by building a den or a nest; in other situations, they might simply enter and get trapped.
If this should happen, Call your local animal control and explain the situation. Provide as much detail as possible so they can properly prioritize your case. Animal control will send someone to come remove the animal and can provide any instruction specific to your situation. If they do not do that type of removal, call your local chimney sweep sometimes they have animal removal services as well. While you are waiting for a professional to come out be sure to block off the fireplace from the inside. Close the fireplace door or screen, if you don't have those you can use a tarp and duct tape to cover the opening of your fireplace and prevent the animal from coming into your house. You can also lower a rope down the chimney. This may give the animal something to grab onto and they can climb out of the fireplace.
NEVER, try to smoke the animal out, it is inhumane to burn an animal to death or have it die of smoke inhalation, and you will just end up with a dead animal, or in the case of a nest dead animal, in your chimney. This can be harder to remove than a live one.
Squirrels
These furry little ones are not often found making their nests in chimneys. However, sometimes they will scurry down for shelter during a bad storm, accidentally trapping themselves inside. Once in, they risk damaging your chimney's damper. Fortunately, we can easily remove them for you!
Birds
Oftentimes, birds will find themselves in your chimney, especially for nesting purposes. Not only can this cause problems for your chimney such as draft issues and odors, but it can also cause health issues. Some birds carry histoplasmosis which is a fungus found in their fecal matter. This infection causes fever, cough, fatigue, chills, headache, aching, and chest pain. If you are experiencing any of these symptoms, consult your doctor and give us a call.
Bats
These critters are drawn to your chimney because they are dark and enclosed shelters. Once in, they are trapped because they cannot fly straight up and out of your chimney. Similar to birds, bats carry histoplasmosis which is a fungus found in their fecal matter that can cause harmful side effects. Fortunately, we can easily remove them for you!
Raccoons
Although raccoons have the ability to climb out of chimneys, sometimes they can get stuck in the chimney flue. At Animals Out Chimney Sweep & Animal Removal, we remove these critters safely and quickly as raccoons carry a number of diseases, which are not only dangerous to you but also a safety concern for operating your fireplace.
Chimney Swifts
These birds commonly find their way into chimneys to escape from predators and harsh elements. They roost vertically and cling to walls, making your chimney walls a perfect place for them to reside. However, they are federally protected migratory birds, making their removal a special case. We are only able to remove chimney swifts that are at least six weeks old or flying.
How do I keep animals from getting in my chimney?
Make sure your chimney cap is in good working condition, or if you don't have one, have one installed. Having a chimney cap is the best measure you can take. Chimney caps are cage-like structures with mesh or screening on all sides that allow ash and smoke to escape your chimney but won't allow animals in, however, some caps have meshed with large holes that will keep most animals out. However, they still may let small animals like mice and insects such as bees and hornets get inside the flue. The best cap in the situation of insects is a lock top damper. This acts as a cap and drag in one and will seal out any insects or bugs from ever getting into the chimney
A good chimney cleaning is also key to keeping animals out! At Animals Out, we offer FREE inspections with every sweep!