Chimney Animal Removal & Chimney Sweep Metairie
504-535-7722
Quality Service
Our 5 star-rated team of professionals has over 30 years of experience in chimney cleaning and animal removal in Metairie, Florida.
Best Price Guarantee
At Animals Out, we guarantee we will make your chimney clean and critter-free for the best price around!
Humane Animal Removal
Our experts are skilled in humanely removing animals from your chimney to keep you and your home safe.
Chimney Animal Removal & Chimney Sweep Metairie
About Animals Out
At Animals Out Chimney Animal Removal & Chimney Sweep Metairie we are dedicated to proving top-quality chimney sweeping and animal removal. While our area of expertise is animal removal, we have also mastered the art of chimney sweeping and inspection. We take this extra step because animals living in a chimney can easily cause damage to the liner or blockage such as bird nests. Your safety and satisfaction is our top priority, so we go the extra mile to provide the best quality chimney sweeps and inspections for the best price.
With 20+ years operating in the Florida panhandle, we have unrivaled expertise in the common animals and how to safely remove them. We have all sorts of wildlife here, and many of them like to take shelter from our moody weather in a nice, warm chimney. In Metairie, the most frequent culprits are bats, possums, rats, birds, raccoons, and even squirrels. The inner walls of a chimney are slick, and unfortunately, these animals will get stuck sometimes and need a little help.
You call a plumber when you have plumbing issues.  You call an electrician when you need electrical work done. Who do you call when you need some animals out? We'll give you a hint, the clue's in our name.
Give Animals Out Chimney Animal Removal & Chimney Sweep Metairie a call at 504-535-7722, or fill out the contact form at the top of the screen and we would love to see how we can help you today!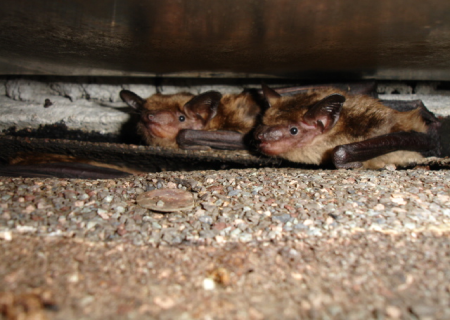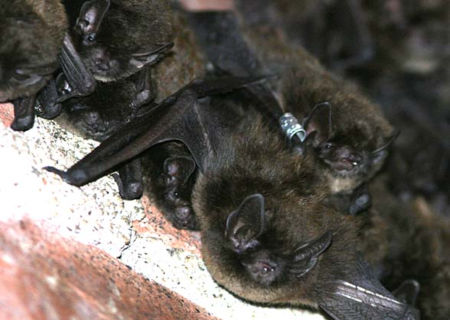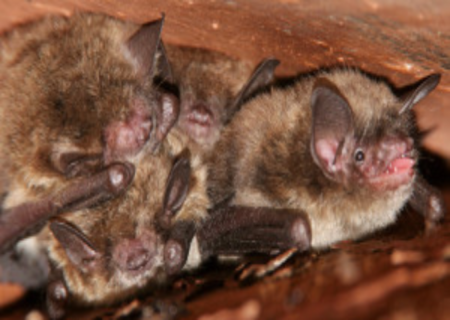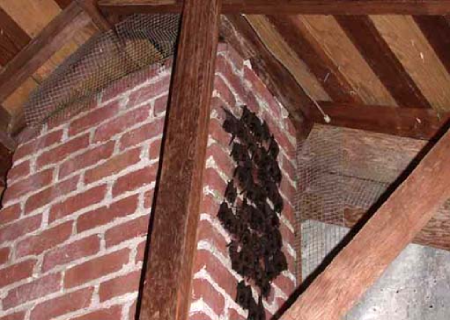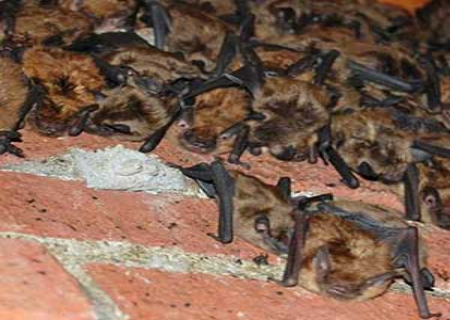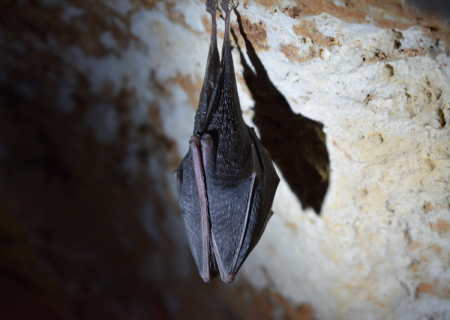 Bats
In a sense, chimneys are like a cave. Therefore, chimneys tend to be a prime habitat for migrating bats. When bats make a home in your chimney, they generally are going to be somewhere higher which makes them more challenging to remove. They typically only need 3/8 of an inch to get into your home. Having a bat in your chimney can be a scary experience; give us a call to find out how we can remove your bat problems.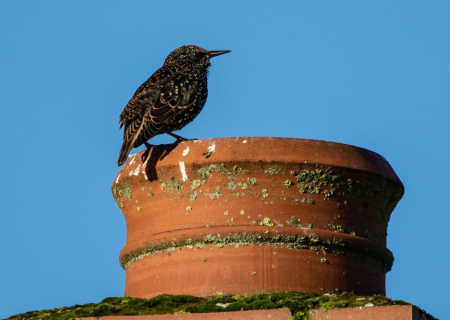 Birds
Sometimes birds find your chimney as the perfect place to build a nest. Unfortunately, birds bring many diseases along with them. Histoplasmosis is a disease that can be contracted by breathing fungal spores from the air. Waste from birds carry this disease, and as animals utilize your chimney, this disease can spread throughout your home. In addition to removing the birds, we will remove any blockage they created to protect you from house fires.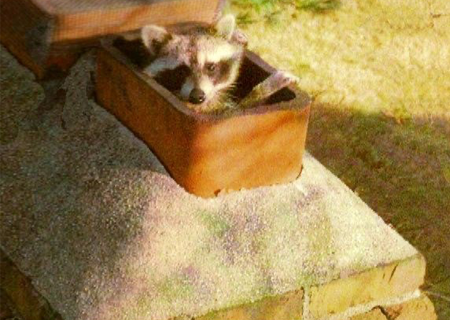 Raccoons
Raccoons love dry places to live, and without a chimney cap, they would love to make your chimney their home. Just as with squirrels, female raccoons attempt to use your chimney as their home. Raccoons are dangerous intruders since they carry rabies and can attack anyone who gets too close to their babies. After removing the raccoons, we will ensure that your chimney is in great condition and can install caps to prevent any animal visitors and save you money.
"How can I keep them from coming back?
There are a few ways you can keep animals out. One way we recommend is to install a lock-top chimney damper or a chimney cap. We personally recommend a lock top damper because it is an extremely versatile and lightweight option to prevent both weather and animals. It is made with industry-grade stainless steel, and you can lock it down when you are not using your fireplace. This conveniently keeps rain out, and it keeps animals from getting caught in there.
If you don't want to commit to locking all those animals out permanently, which we understand because we are animal lovers, you should at least have your chimney inspected and cleaned annually. From an inspection, we can tell you if there is any sign of animals moving around up there and proper cleaning can remove any buildup of animal droppings, nesting material, or just general dirt and grime from animals. 
Protecting Your Health
You may be tempted to remove these creatures yourself, but we really encourage you not to. Animals in Metairie carry all sorts of diseases, and in times like these, we want to avoid those as much as possible. Besides just the risk of disease, a cornered animal can be extremely dangerous, such as a Raccoon or a Possum. It is in the best interest of you and the animal for a professional to come out and safely remove them.
Contact Us
If anything you've read today has piqued your interest or raised any questions, please give Animals Out Chimney Animal Removal & Chimney Sweep Metairie a call at 504-535-7722 or fill out a form and we will call you. We look forward to speaking to you!
Metairie is the first suburb of New Orleans, Louisiana, located on the south shore of Lake Pontchartrain between the cities of New Orleans, with its wonderful French Quarter, Superdome, Aquarium, Zoo, and Convention Center, and Kenner, where the New Orleans International Airport, Rivertown, and the Pontchartrain Center are located.
Escape My Room
Escape My Room is an interactive game and museum in New Orleans, Louisiana. You and up to 7 guests are confined to a room for one hour. Your group's goal is to work together to solve puzzles centering around New Orleans' infamous family, the DeLaportes. Prepare to be challenged! NO WALK-INS. Everyone must purchase a ticket first on our website.
Artmazing Gallery
Artmazing Gallery is the first & only selfie museum in the greater New Orleans & Gulf South region! The most instagrammable place in New Orleans, where you can immerse yourself in interactive art installations! We invite you to snap mind-blowing photos inside over 16+ photo-ready attractions! Experience a day of fun, laughter, & unforgettable memories with your friends and family at ARTMazing!